3.5 Inch Flat Surface Polishing Discs
Flat surface polishing discs (Turbo Polishing Discs) polish flat surfaces. Additionally, they are the choice of many fabricators. These 3.5″ polishing discs are extremely aggressive and effective on flat surfaces.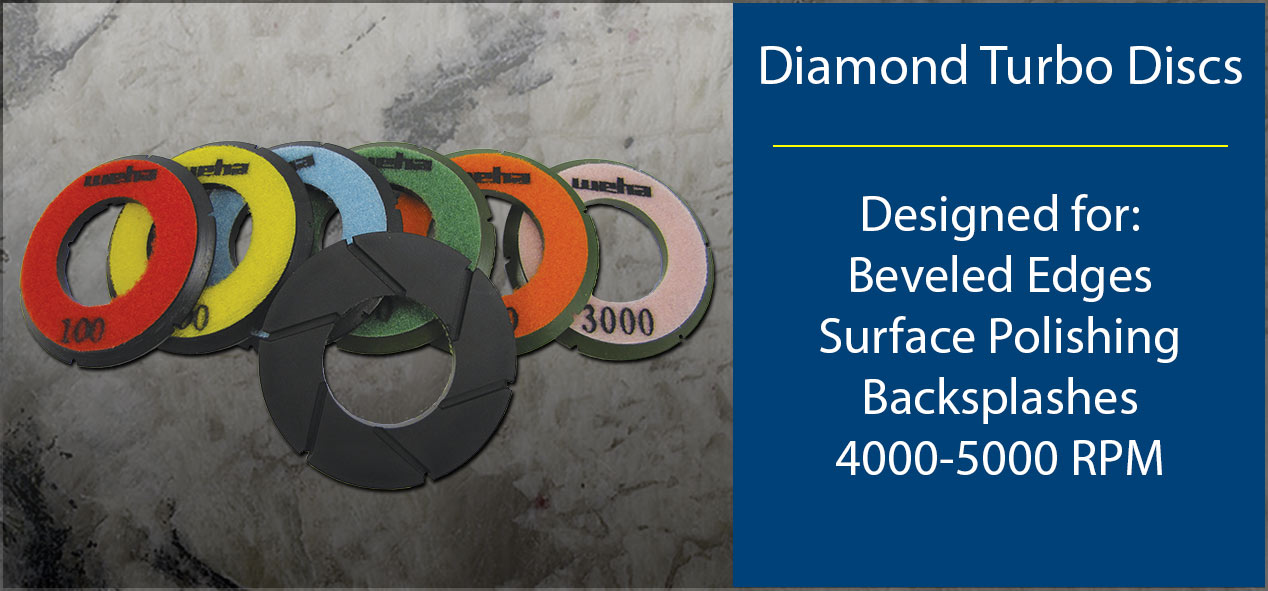 Image Here
Pad Construction
Turbo polishing discs treat flat areas of the stone to remove surface scratches. This is because these pads are extremely aggressive. However, they will not allow waves during the polishing process. Also, they create a a factory finished polish on a variety of materials. The cutting surface is "flared" to reach tight corners.
Stone Compatibility
This polishing disc is made for use on multiple materials. In fact, they work on various natural stones including:
Marble
Travertine
Limestone
Soapstone
Granite
Quartzite
Other Natural Stone
Stone Polishing Jobs
As previously stated, turbo polishing discs polish flat surfaces on the stone effectively. In fact, these 7 step discs work to polish stone through these methods:
Surface Scratch Removal
Flat Edge Polishing
Bevel Polishing
Polishing Seams Before Lamination