Matrix Matte Dry Polishing Pads
These matte dry polishing pads are made to be aggressive & polishing from the start. Additionally, these dry polishing pads are made for use on an array of stone materials.
Pad Construction
The Matrix dry polishing pad has a domed surface rather than a flat one. This domed surface on the cutting side of the pad allows for a longer life on the lower grit pads. Another construction feature to consider is the diamond content in this dry polishing pad.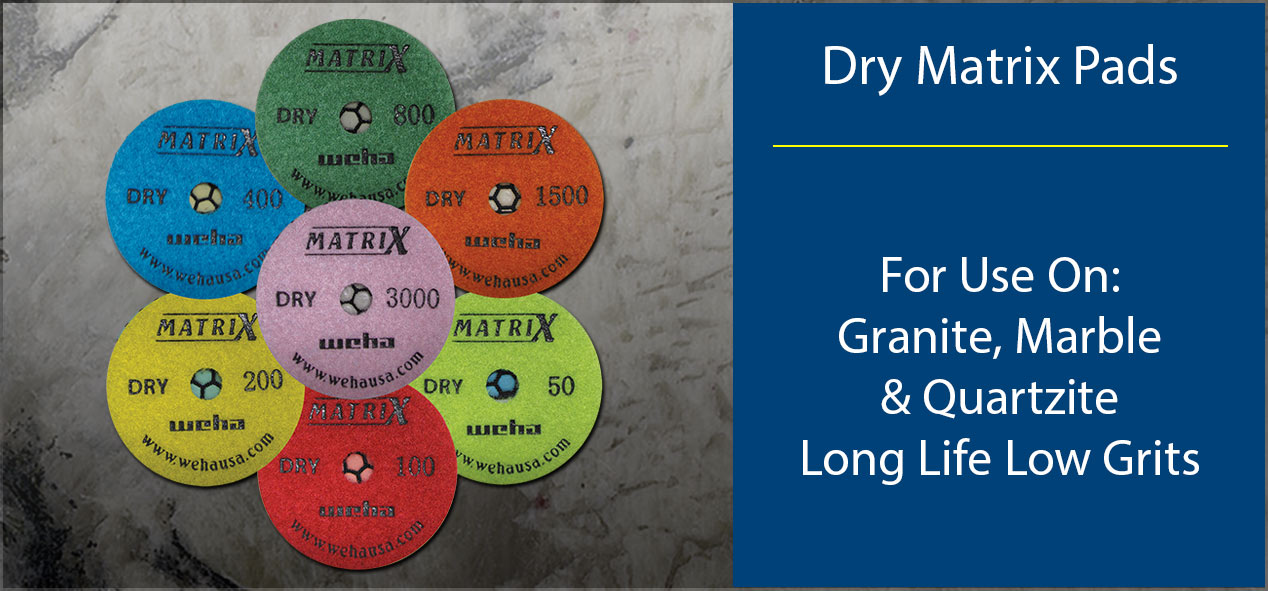 Stone Compatibility
Using this polishing pad on multiple materials is no problem. Therefore, it can polish various natural stones including:
Marble
Travertine
Limestone
Soapstone
Granite
Quartzite
Other Natural Stone
Use Wet On Engineered Stone
Fabricators use the Matrix matte dry polishing pads in other environments too. For example, they work well on engineered stone materials in a wet environment. Additionally, this is a 7 Step system with the following grits:
50 Grit
100 Grit
200 Grit
400 Grit
800 Grit
1500 Grit
3000 Grit
Matrix Dry Polishing Pads