Puma Economy Wet Polishing Pads
The 7 Step Puma polishing system by Weha is an economic polishing pad designed to perform well at a great price. It also features Weha's exclusive Geo pattern for displacing and channeling water during use.
Wet Diamond Polishing Pads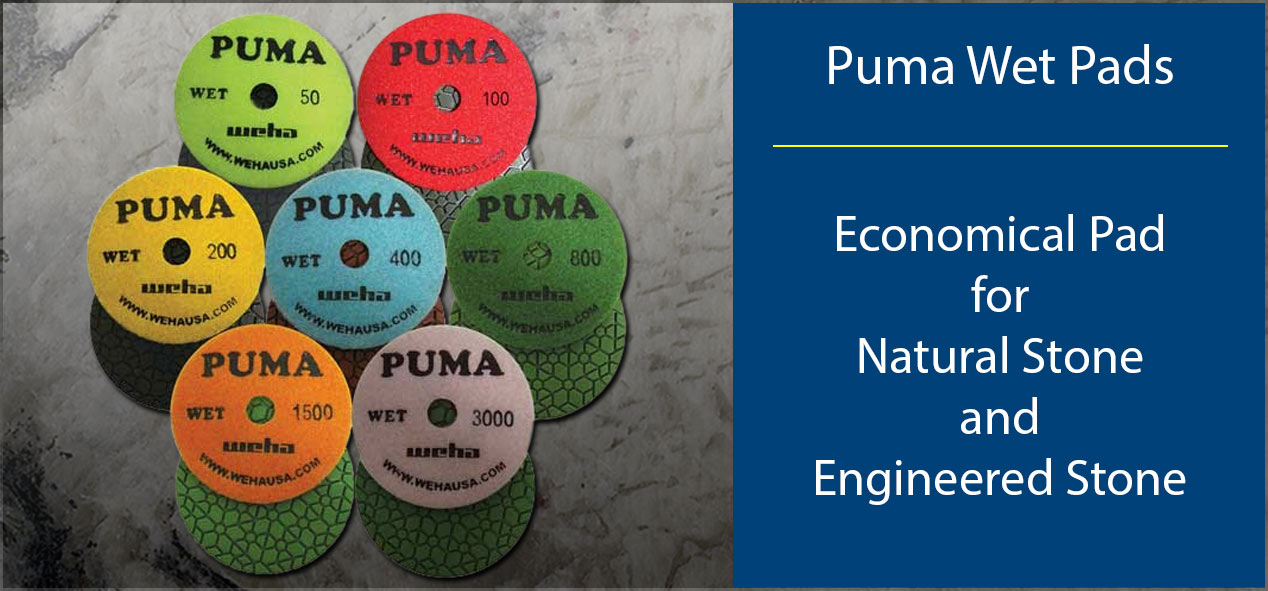 The Puma 7 step wet pad is made for use on a variety of natural and engineered stone materials including:
Granite
Quartzite
Marble
Limestone
Quartz
Since these pads are compatible with a variety of materials, they are a must have for fabricators that want an economical pad on hand in the shop.
Geometric Water Displacement Pattern
The geo pattern design on the cutting surface of the Puma wet Polishing pad extends the life of the segments on the outer edge of the polishing pad. Additionally, the GWDTP cutting surface offers improved surface contact with the stone being polished. In fact,  the Geo pattern is Weha's exclusive pattern and is used on some of Weha's premier polishing pads.
Value & Quality form Weha
High production fabrication shops often times use economy pads as a regular part of their processes. However, economical pads do not have to be cheap pads. Weha offers the Puma 7 Step Wet Polishing Pads as one economical pad in an array choices designed for fabricators seeking cost effective solutions. The Puma wet polishing pad is available in 4 inch diameter.