Xubi High Gloss Dry Polishing Pads
These high gloss dry polishing pads are super flexible polishing pads that are designed for a variety of materials. See why these polishing pads will rival any granite pad on the market.
Pad Construction
The Xubi dry polishing pad with high gloss finish is made to perform. It's a super flexible pad that is great for specific uses. Another construction feature to consider is the diamond content in this dry polishing pad. The Xubi dry pad with high gloss finish has high diamond content.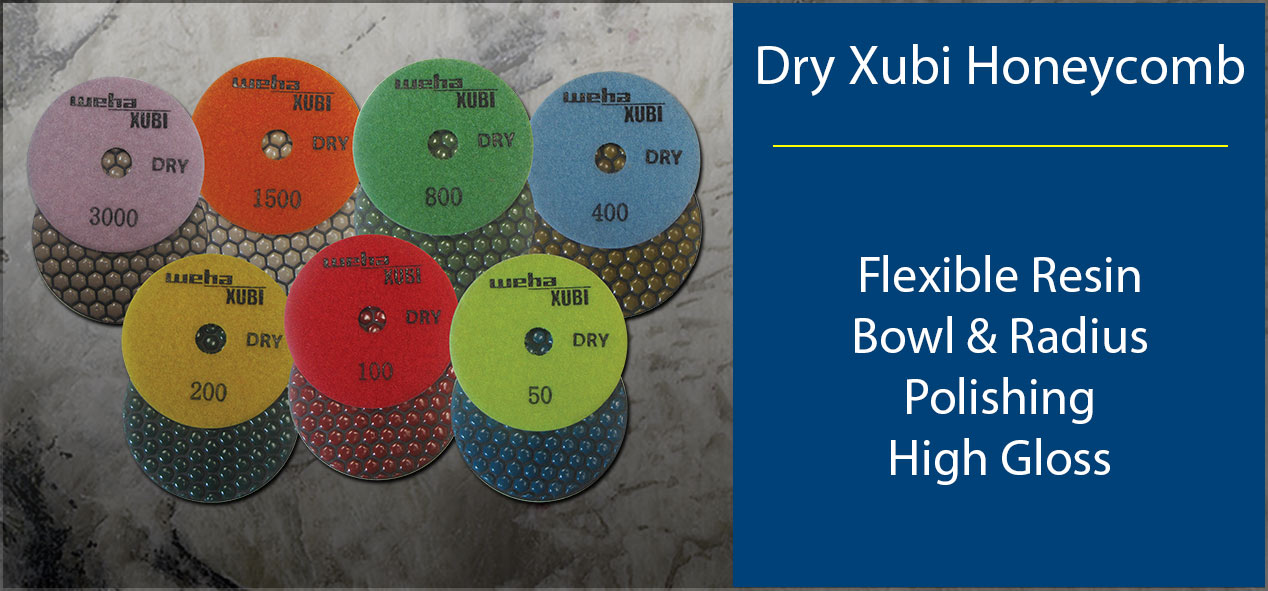 Stone Compatibility
This polishing pad is made for multiple uses. Also, It can be used on various stone materials including:
Granite
Quartzite
Marble
Travertine
Limestone
Soapstone
Other Natural Stone
Pad Flexibility Means Adaptability
The Xubi high gloss dry polishing pads for natural stone are extremely flexible polishing pads. Therefore, they work well for polishing bowls. Another task that these pads perform well is radius polishing. In fact, any polishing process that demands flexibility is a task that these pads will work well to accomplish.
Durability & Price
The Xubi high gloss dry polishing pads is a pad with a life span that is comparable to other dry polishing pads that cost more. In fact, these pads are one of the best dry polishing pads for stone for the price.